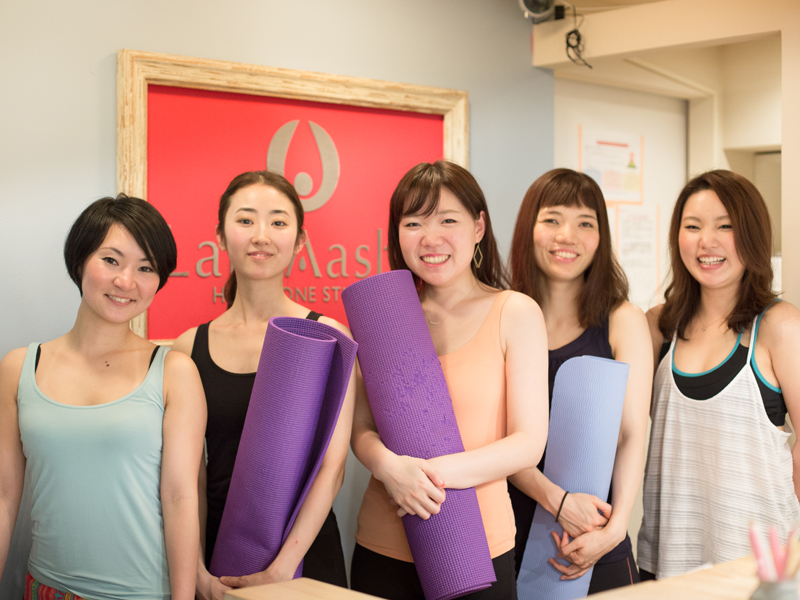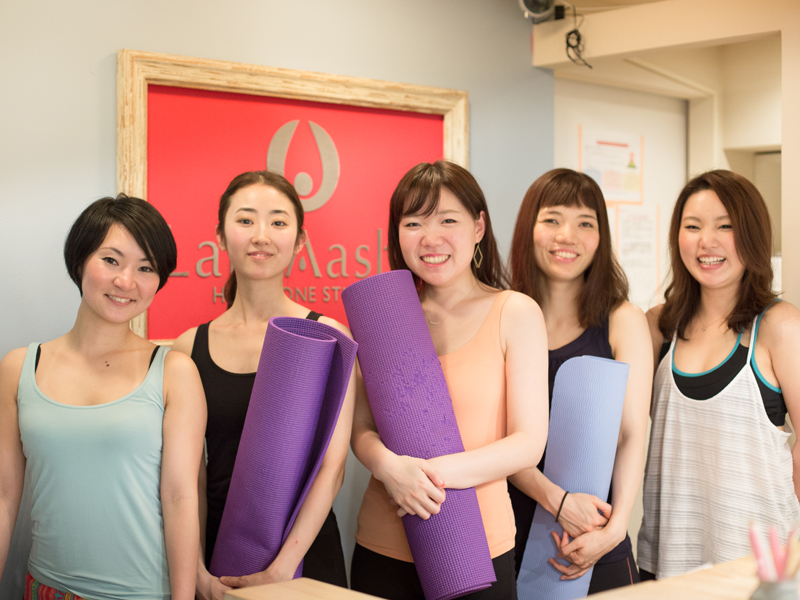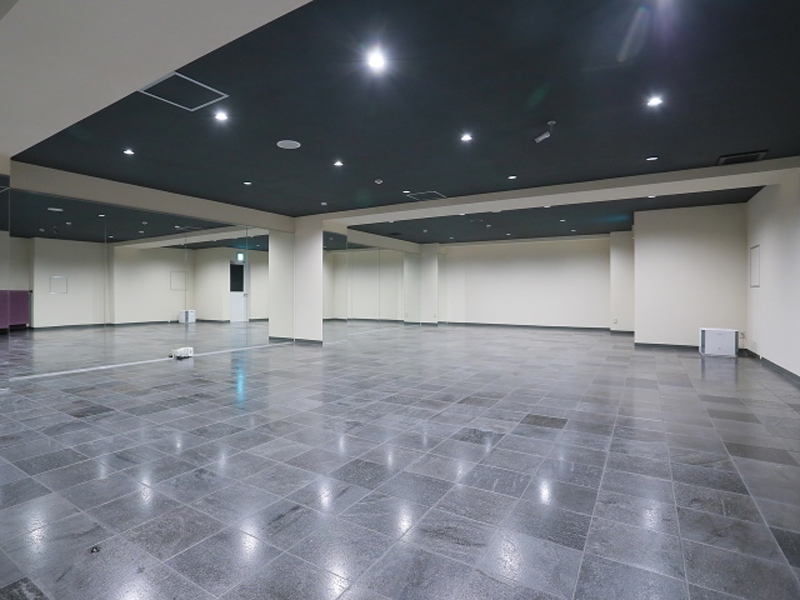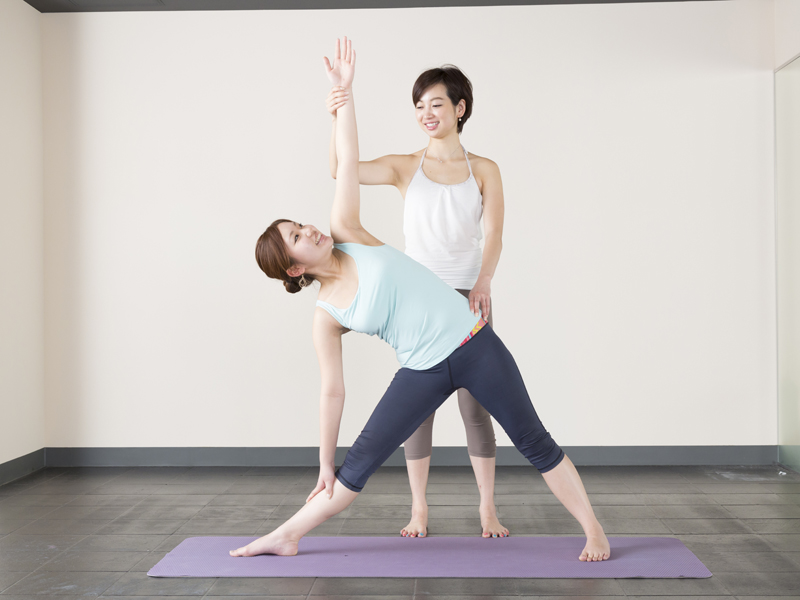 Address

Shinagawa Togoshi 3-1-2 B1F

Tel

Fax

Website

SNS

Open

10:00~22:00

Regular Holiday

Tuesday

Industry

Hot Yoga

Main products

Coupon ticket

Comment

Warmth is felt The heart calm space! A studio spreading lava stones that forget to be in the city. Just entering a step will make you wrapped in a pleasant aroma scent and elegant music. A woman is healed by "five senses" and can feel energy of nature Energy Charge is a studio. Surprisingly enough, I sweat so I can get better metabolism and I can expect a nice effect on your skin as well as a diet. Even if the body is hard! ! Since we teach instructors with abundant knowledge carefully, please feel free to come and experience lesson.
Recent posts from this store
Good evening everyone
Good evening everyone I'm glad I got warm, but hay fever is hot! ! Many people say that! ? By the way, I also suffer from hay fever 💦💦 Recommended workshop for such people We will hold at Lara Asya ✨✨ that name as well! ! ! ✨✨ = Pollinosis Help = Aroma Yoga ✨✨ The basics and correct usage of essential oils, courses to learn essential oils and herbs recommended for hay fever, and the mask! It is a workshop that can be learned as fun, such as making an aroma spray to help with hay fever and relaxing bath salt to heal the damage from hay fever. We can also hold yoga lessons (about 50 minutes) wrapped in anti-hay fever aroma to deepen knowledge and care methods. Shi! Or! Also! You can take your Aroma Spray and Bath Salt with you! Please join us in the very various 90 minutes. Details will be below ❀ Date: March 24 (Sun) 18:00 to 19:30 (90 minutes) Location: Chofu Studio Capacity: 18 people (female only) Property: ◯ water 1 l A set of lessons such as wear and changing clothes ◯ memo / writing instrument Price: 2500 yen ※ Please note that refunds due to customer convenience after purchase can not be made. Instructor: Mr. Shino ・ Chofu / Kichijoji / Ikebukuro / Nakano Studio Regular https://lalaaasha.official.ec/items/7402956 == Notes == ・ We will send the confirmation email of the previous day to your registered email address (only for sending) Please check your address and email settings. ・ Detailed information will be posted in the notice for members only. ・ If you have any questions, please feel free to contact us at the store or by phone. We look forward to your participation ♪ Lava Hot Yoga Studio Lara Asya
Hello everyone
Hello everyone It's warm and cold, It has been raining all day long and I can not wait for spring March is a time when changes in work environment and relationships begin to rush in! ! I feel fresh and exciting, but Stress tends to build up ... Even if you know that stress should be resolved on a frequent basis, Many people work from Monday to Friday, and live on a "weekly" rhythm that tries to get tired of the mind and body together at the weekend. However, there are many people who can not get tired just at the weekend. Therefore, if you switch to a "daily" life that does not postpone stress resolution, you can maintain not only your body but also your mental health. One of the most effective ways to relieve stress on a daily basis is exercise. Lava Yoga works in a warm environment and can be cleaned with plenty of sweat. Yoga allows you to get a good relaxing effect by moving your body by posing. You can also control your mind indirectly by practicing what you can control yourself, such as yoga poses and breathing. Relieve stress by creating a relaxed state of mind and regaining balance. here Lava Point Point The lava plate warmed by the heat source generates negative ions containing a lot of minerals, and negative ions can be expected to have a stress reduction effect and a relaxing effect. Let's do yoga in a studio with plenty of negative ions and eliminate daily stress.
Good evening everyone
Good evening everyone The other day exercise yoga, starry yoga WS was a great success Thank you everyone who participated! ! It seems that the time to go to starry yoga was even darker as there was also a time like a fortune-telling other than yoga lessons. I said that exercise yoga moved a lot and put plenty of sweat Here is the information about the March workshop ♡ Workshop in March ,,, ~ Fermentation beauty ~ Beautiful skin yoga Now that the body is trying to store nutrients in cold weather, it is easy for the body and skin to be strained by the accumulation of waste products, so keep the skin clean by draining the lymph tightly so as not to store it! We also recommend fermented foods that adjust the intestinal environment! How! ! In this workshop, kimchi with outstanding beauty effects, You can take it home! ▼ Details ▼ Date and time: March 30 (Sat) 19:00 to 20:30 (90 minutes) ※ Lesson will be one hour. Location: Ikebukuro Studio Belongings: More than 1 liter of water ◯ yoga wear, lesson set Participation fee: uniform 2500 yen Instructor: Good teacher == Ikebukuro / Tsunashima / Hiyoshi / Academic Univ. / Center North Studio Regular == Capacity: 25 people (female only) We look forward to your participation ♪ https://lalaaasha.official.ec/items/6162431 https://lalaaasha.official.ec/items/6162431 Lava Hot Yoga Studio Lara Asya http://www.lalaaasha.jp/
Hello everyone ✨✨
Hello everyone ✨✨ Thank you for always seeing Lara Asya BLOG ♡ This BLOG is a Lala column! ! [It is physical condition management in yoga] ✨✨ February is the day of the rising sun on the calendar. However, the season is still cold and severe ❄ When the body gets cold, blood flow and lymph flow in the body tend to get worse. If you do so, your body's activities will diminish and you will be more likely to have a cold, constipation, etc. (; _;) It becomes easy to get fat because the whole body's metabolism also gets worse, and it becomes easy to cause rough skin because waste products are not discharged smoothly. Winter is hard to revitalize the body because of the cold. It is more effective to wake up the body and quietly with quiet movements such as yoga, rather than use the body suddenly in intense exercise. There is no need to `get well` to activate the body. Even if your body is hard and you can not pose, by moving your body as much as you can, your trunk will be forged and you will be able to go around the body better✨✨ Do yoga at your own pace and get in shape! ★ This month's lava point ★ Lava yoga has a high far infrared effect and warms you from inside the body. The sebaceous glands will open by warming firmly from the inside of the body! ! With the sebaceous glands open, sweat keeps the skin moist and moist. It has a protective effect on your skin and hair. It is also said that it protects the skin from dryness and bacteria etc. Let's all make mind and body clean by doing lava yoga together
■ ╋ ╋ ╋ ╋ ╋ ╋ ╋ ╋
■ ╋ ╋ ╋ ╋ ╋ ╋ ╋ ╋ ╋ ■ GW Heisei last GW! Let's enjoy yoga trip in Hakone ♪ ■ ┛ ━ ┛ ┛ ┛ ┛ ┛ Hello! Lara Asha! Thank you for always seeing BLOG ♡ This week's Golden Week has 10 consecutive holidays How about "Yoga Retreat (Yoga Trip)", a little reward for yourself always trying hard? Breathe in the wilderness of Hakone, it's your own time, neither on nor off. ╋╋ ・ ..... Lara Asya Yoga Retreat in Hakone ..... · ╋╋ April 27 (Sat)-28 (Sun), 2019, capacity 15 people \\ We have received a favorable reception already for 10 people! ! // As it is desperate tour sold out, reservation is early ...! 宿 泊 Accommodation ▽ bio terrace ORGANiCA HAKONE bio terrace organa Hakone http://organicahakone.jp/ Bioterrace Organika Hakone is a retreat hotel close to Owakudani, which is famous for its power spots. Hakone mountain range can be overlooked from guest room, and the view is just another world! We can overlook Sagami Bay on sunny day ♪ ・ We prepare meal using organic ingredients! We are particular about local production for local consumption ♪ ・ You can enter the hot spring sinking hot spring from Owakudani freely for 24 hours. = 1st day = 15:00 Set 15:30 Orientation 16:00 Yoga Lesson 19:00 Dinner 21:00 Yoga Lesson Meditation = 2nd day = 7:00 morning yoga 8:30 Breakfast 10:00 Check out 11:00 Outside yoga lesson 12:30 Dissolution ・ Yoga lessons are prepared for everyone's requests ♪ ・ Let's do yoga and meditation surrounded by the great nature of Hakone on the large terrace ♪ ━ ━ ━ ━ ━ ━ ━ ━ ━ ━ ━ ━ ━ ━ ━ □ ■ □ Special price for facilities reserved ■ □ ■ ■ □ ■ Participation fee: 35,000 yen (tax included) per person □ ■ □ ━ ━ ━ ━ ━ ━ ━ ━ ━ ━ ━ ━ ━ ━ ━ 申 し 込 み Apply by phone or email ♡♡ Lara Asha Ikebukuro Studio (in charge: Arai) Phone: 03-6709-2322 Email: arai@lalaaasha.jp We look forward to your participation ♪