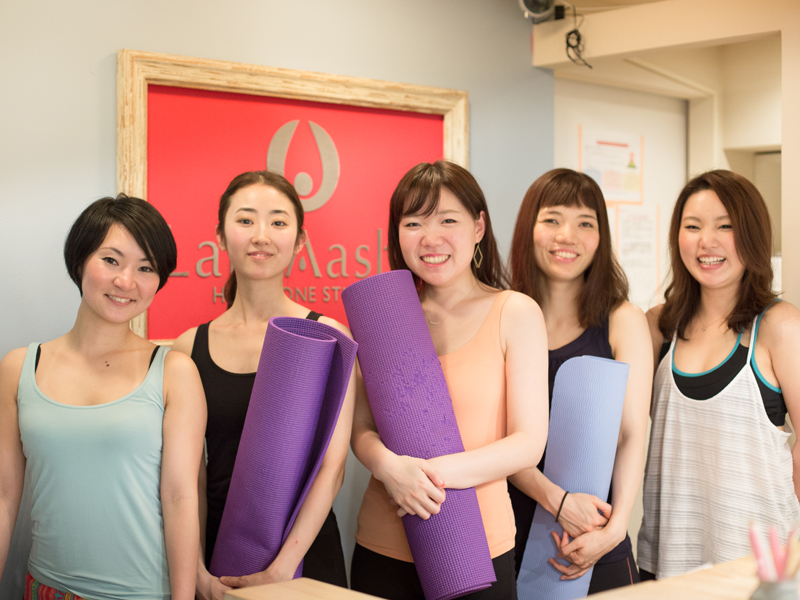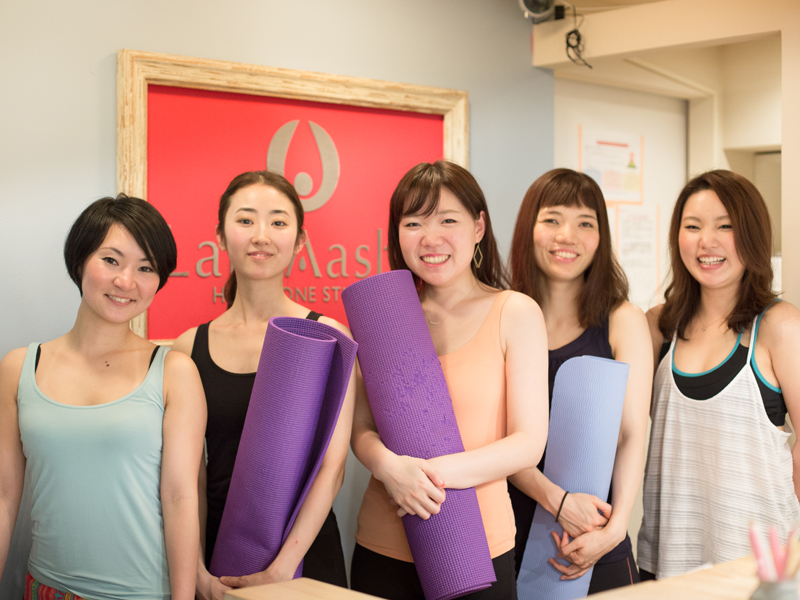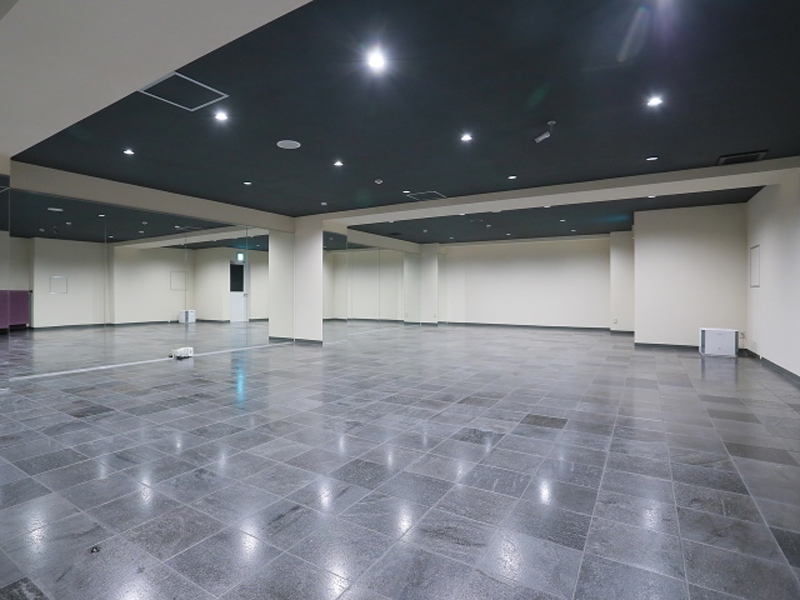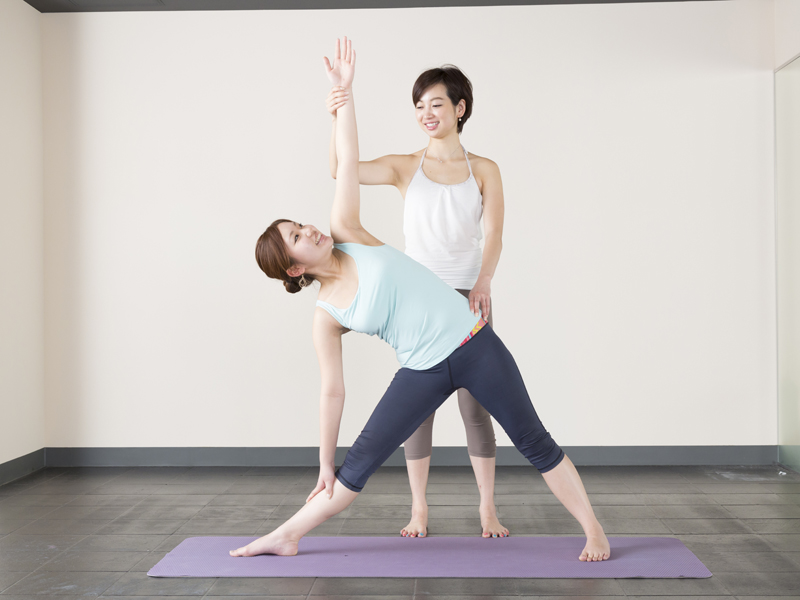 Address

Shinagawa Togoshi 3-1-2 B1F

Tel

Fax

Website

SNS

Open

10:00~22:00

Regular Holiday

Tuesday

Industry

Hot Yoga

Main products

Coupon ticket

Comment

Warmth is felt The heart calm space! A studio spreading lava stones that forget to be in the city. Just entering a step will make you wrapped in a pleasant aroma scent and elegant music. A woman is healed by "five senses" and can feel energy of nature Energy Charge is a studio. Surprisingly enough, I sweat so I can get better metabolism and I can expect a nice effect on your skin as well as a diet. Even if the body is hard! ! Since we teach instructors with abundant knowledge carefully, please feel free to come and experience lesson.
Recent posts from this store
Everyone who is always seeing Lalaasha FB
Everyone who is always seeing Lalaasha FB Happy New Year I wish you a happy new year. Have you been able to relax during New Year's holidays? The sun worship 108 times workshop held at the end of the year every year It ended safely at the end of last year. Thank you to everyone who participated. This year, in addition to the Gakugei University Studio, Kichijoji Studio which is held every year We also held at the Hiyoshi Studio and Ikebukuro Studio, which will be held for the first time ♡ I am very glad that more people participated in the workshop. Those who participated were hard but everyone who worked for 1 year was made use of it and I felt a sense of accomplishment etc. We received a delightful voice 🌟🌟 Those who could not participate last year are also waiting for participation next year ♡ Next WS will be held at Hiyoshi Studio this weekend Deepening the backward bending by intra Naku-san New Year's fat burning back It is beautiful yoga back. We are waiting for your reservation as soon as we are still in the morning so we have a reservation frame ♡ https://lalaaasha.official.ec/items/7402956 Okay! Thank you for reading to the end. ☆ I'm fine, follow me ☆ Blog http://lalaaasha.tumblr.com/ facebook https://www.facebook.com/lalaaasha Instagram https://www.instagram.com/hotyoga_lalaaasha/
★ Lala Aasha Column ★
★ Lala Aasha Column ★ It is about [poor metabolism in winter]! Winter's cold makes blood vessels contract to maintain body temperature, making blood less likely to flow to the extremities (limbs, etc.). As a result, the state of poor circulation continues inside the body. Skin carries nutrients from capillary vessels, but if circulation inside the skin gets worse, the nutrients and moisture necessary for the skin will not be distributed and the metabolic rhythm will collapse. Disorder of metabolism adversely affects various functions of the skin. The ability to withstand drying disappears and the corridor also accelerates at once. Skin turnover is hindered, and spots, dullness, rough skin become more noticeable Raise the basal metabolism and prevent aging! ! A good quality sweat When people sweat, metabolism rises as waste materials accumulated in the body and extra moisture are discharged. Lava rock It will lead to improvement of basal metabolism such as improving blood flow and increasing muscle mass and body temperature of skeletal muscles in yoga itself with sweating a lot and sweating deeply in hot and humid environment of hot yoga itself . "Lava point" By absorbing or absorbing minerals released from the lava stone from the skin it is possible to ingest a lot of skin tightness and elastic UV damage damaged by the body and minerals necessary for beautiful hair. Let's incorporate a lot of minerals into your body with conscious deep breathing ♡ ♡
It is too early this year and it has become a little left! !
It is too early this year and it has become a little left! ! Though it is a little early, thank you very much in 2018 ♡ Many people came to Lalaasha and all the staff are filled with a lot of happy feelings! ! Temperatures are falling further and a cold day continues so please be sure to warm up lots of lava rock yoga at Lalaasha and do yoga for 2018 ♡ ♡ here 〇 Notice of New Year's Holiday schedule 〇 There are short-run sales of some stores at New Year's and New Year's holidays. Even if the belonging store of the member is closed, you can use other store usage fee for free. Lesson schedule is as follows. We appreciate your inconvenience, thank you humbly. December 29 (Sat) Gakugei University, Kichijoji, Hiyoshi only at 3 stores: 3 frames normal business (Gakugei University: Workshop 14: 00 ~, Kichijoji: Workshop 10: 00 ~, Hiyoshi: Workshop 12: 30 ~) 30 days to 1/3 days All studios are closed. 4 (Fri) Gakugei University, Kichijoji, Hiyoshi only at three stores: shortening sales Other studio members can participate on December 29th and January 4th. For other studio members, please make a reservation by telephone or shop front. I am waiting from the visit of everyone's visit.
Everyone Good evening
Everyone Good evening Thank you for always seeing Lalaasha's blog ♡ This BLOG is ... Lala Asha column second stage ☆ 彡 About the making of a good circulation! ! In this season when it got cold suddenly, the condition of the gastrointestinal tract deteriorated, Lower back pain, stiff shoulder becomes worse and in winter it is hard time for cold people. Originally the human body is in a cold place, warm blood circulates and keeps the body temperature constant. However, when this trouble occurs in this body temperature adjustment function, it gets worse and "cold" happens. When I go to a cold place, I get a signal that it is cold from the skin nerve to the brain. Then, the autonomic nerve to the brain gives commands to the organs for regulating body temperature. And autonomic nervous system will adjust body temperature by increasing thermal energy to internal organs. However, due to the spread of air conditioners, the nervousness that senses the humidity of the skin becomes dull, and many people who are functioning autonomic nervous due to strong stress are getting larger. "Coldness" is one of them. Lava point here! ! Lava yoga warms the lava plate, and the room temperature is kept high by the heat emitted from the plate, far infrared rays, and water vapor. In other words, it is warming with natural heat. Far-infrared has a blood circulation promoting effect, it is said to be good for improving stiff shoulder and back pain and improving coldness. Let's make everyone a cold, cold-hearted body with lava yoga of La Luasha ☆ I'm fine, follow me ☆ Blog http://lalaaasha.tumblr.com/ facebook https://www.facebook.com/lalaaasha Instagram https://www.instagram.com/hotyoga_lalaaasha/
Hello everyone ♡
Hello everyone ♡ Lala shia 's store was completely in Christmas mode ✨ Tension will rise to glittering gorgeous cities ♡ The other day, Hot sweating hot exercise yoga We held ♪ Although it tends to accumulate by all means in winter, Everyone was sweating greatly with hot exercise ♡ The next WS is the annual sun worship at the end of the year 108 times! We also have a studio that became full with popularity, so please apply as soon as possible. https://lalaaasha.official.ec/ Moreover, it is popular now as well Instructor development course Lara Arasha Teacher training is also accepted so please consider it ♡ So please spend a wonderful weekend everyone ♡ ☆ I'm fine, follow me ☆ Blog http://lalaaasha.tumblr.com/ facebook https://www.facebook.com/lalaaasha Instagram https://www.instagram.com/hotyoga_lalaaasha/