News from the mall
News from the mall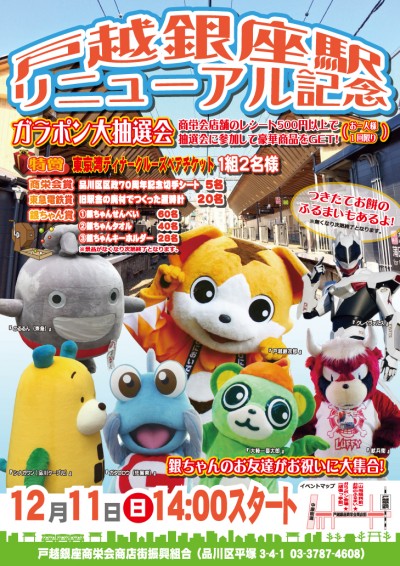 December 1st, 2016 update
2016 December 11 (Sunday) from 14:00 to, along with the Togoshi-Ginza Station renovation completion of the Tokyu Ikegami Line, will hold a commemorative event. And Garapon lottery hit the luxury prize, make the behavior of the Tsukitate rice cake. Since the day you came to celebrate a lot of friends of the silver-chan, please come by all means to Togoshiginza shopping street in this opportunity.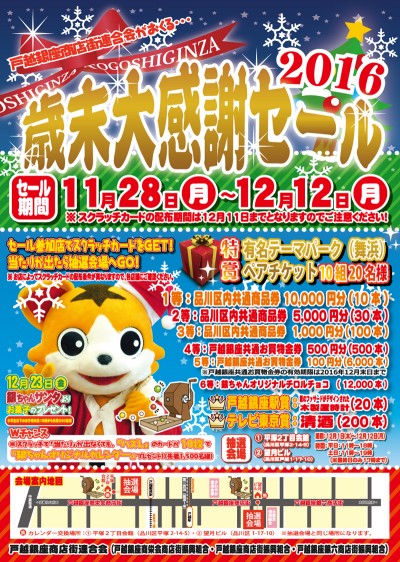 November 24th, 2016 update
11/28 (Mon) - 12/12 (month), will hold a "year-end big thank Sale 2016" at 3 shopping district of Togoshiginza. I got a scratch card with your shopping in the target store, If you get hit, participated in the Garapon lottery to win a luxurious prize. Even out Nope, presents the "silver-chan original calendar" If you collect 10 pieces! On December 23 (Friday) there is a gift of sweets than silver-chan Santa! By all means at this opportunity, please come to Togoshiginza shopping street!