Address

Shinagawa Hiratsuka 1-8-5

Tel

03-5749-3883

Fax

03-5749-3011

Website

SNS

Open

10:00~22:45

Regular Holiday

A day, seven days a week

Industry

Amusement industry (pachinko slot)

Main products

Pachinko, slot

Comment

[Infectious disease prevention measures are being implemented]
We aim to create a play space that will satisfy our customers, with the new platform, sea corner, and juggler corner at the top! !!
Recent posts from this store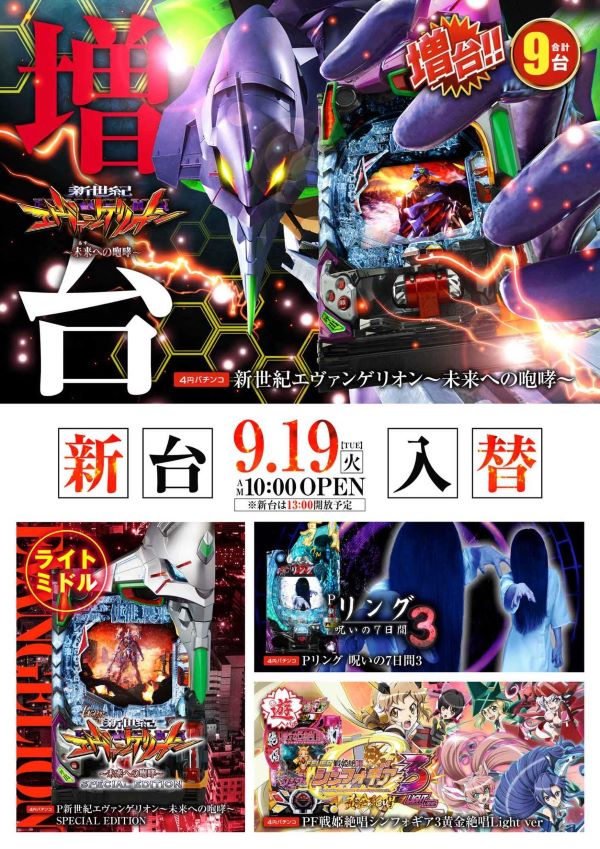 💫9️⃣Month 1️⃣9️⃣Day💫
💫9️⃣Month 1️⃣9️⃣Day💫 💫New machine replacement💫 #Eva Roar to the future Increased the total number of units to 9️⃣!! ️ Light middle is also available! #Eva Roar to the Future SPECIAL EDITION #7 days of ring curse 3 #Symphogear 3 LightVer. New machine lottery is at 12:50!! ️ New machine opens at 13:00⏰ #Full House Togoshi Ginza #pachinko #slot #sumapachi #Sumaslo https://t.co/HHThHKpJCE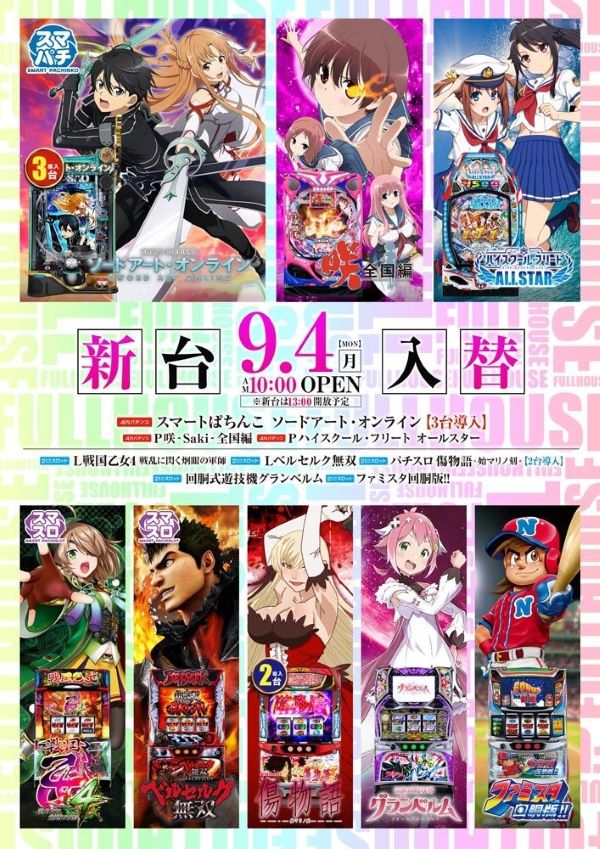 ✨9️⃣Month 5️⃣Day✨
✨9️⃣Month 5️⃣Day✨ ✨Second day of replacing the new machine✨ ·slot #Sumasuro Sengoku Otome 4 #Sumas Roberserk Musou #Kuzumonogatari - First Marino Toki - 2️⃣Introduced!! ️ #Turnable game machine Granbelm #Famista drum version You can play on the latest machines from the morning 🙆‍♀️ #Full House Togoshi Ginza #pachinko #slot #sumapachi #Sumaslo https://t.co/oKYzVSkI1I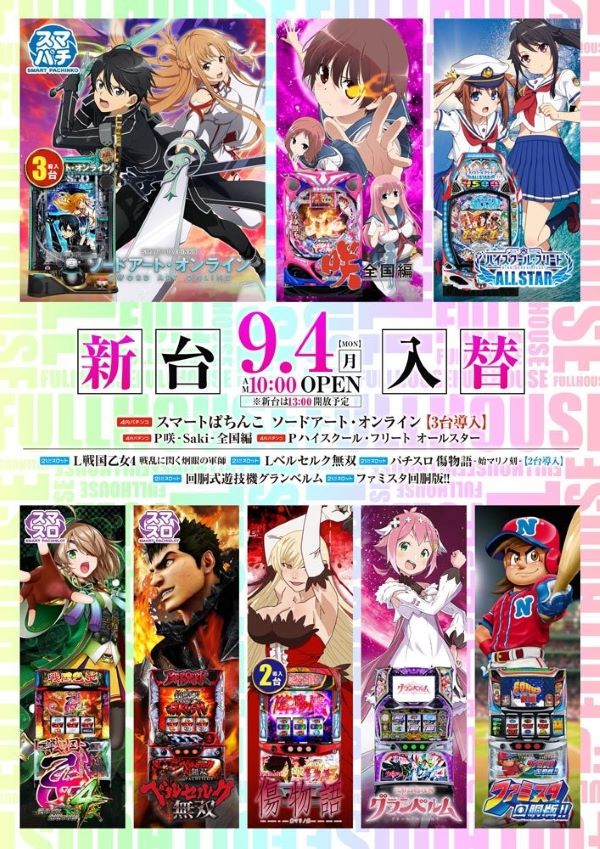 ✨9️⃣Month 5️⃣Day✨
✨9️⃣Month 5️⃣Day✨ ✨Second day of replacing the new machine✨ ·pachinko #Sumapachi SAO ⚔️ 3️⃣Introduced!! ️ #Saki National Edition🀄 #High School Fleet ALLSTAR🚢 You can play on the latest machines from the morning 🙆‍♀️ #Full House Togoshi Ginza #pachinko #slot #sumapachi #Sumaslo https://t.co/hcBcaqFHYz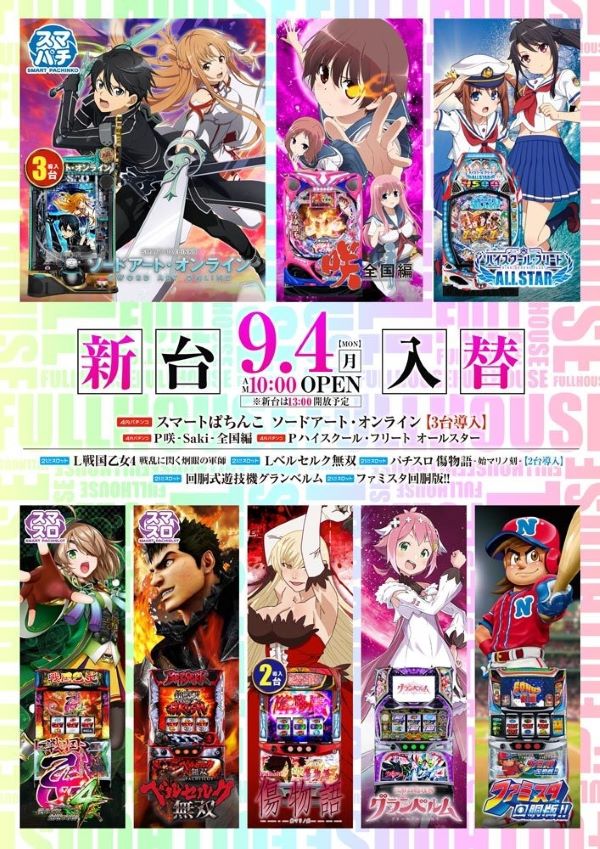 ✨9️⃣Month 4️⃣Day✨
✨9️⃣Month 4️⃣Day✨ ✨New machine replacement✨ ·pachinko #Sumapachi SAO ⚔️ 3️⃣Introduced!! ️ #Saki National Edition🀄 #High School Fleet ALLSTAR🚢 New machine lottery is at 12:50!! ️ New machine opens at 13:00⏰ #Full House Togoshi Ginza #pachinko #slot #sumapachi #Sumaslo https://t.co/1HcYmLm7kO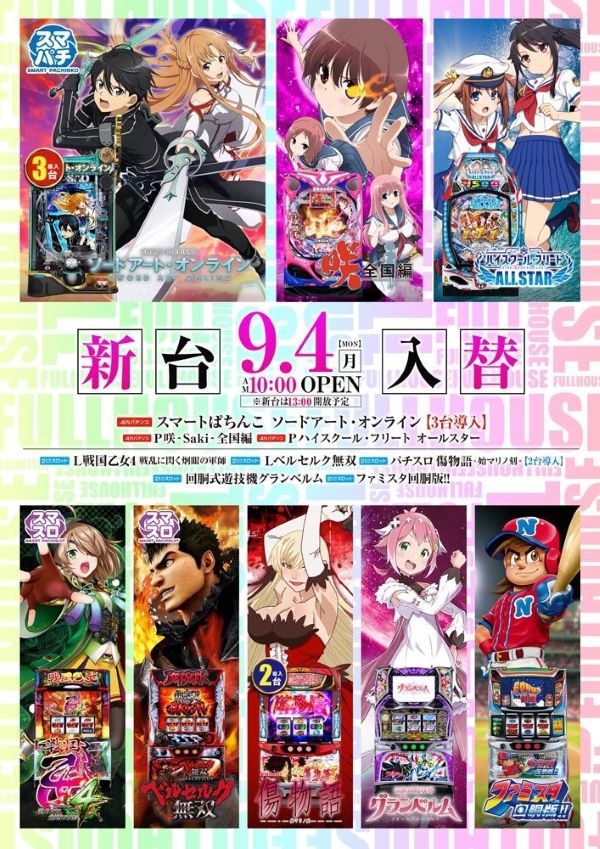 ✨9️⃣Month 4️⃣Day✨
✨9️⃣Month 4️⃣Day✨ ✨New machine replacement✨ ·slot #Sumasuro Sengoku Otome 4 #Sumas Roberserk Musou #Kuzumonogatari - First Marino Toki - 2️⃣Introduced!! ️ #Turnable game machine Granbelm #Famista drum version New machine lottery is at 12:50!! ️ New machine opens at 13:00⏰ #Full House Togoshi Ginza #pachinko #slot #sumapachi #Sumasuro https://t.co/c6VAiodRrk